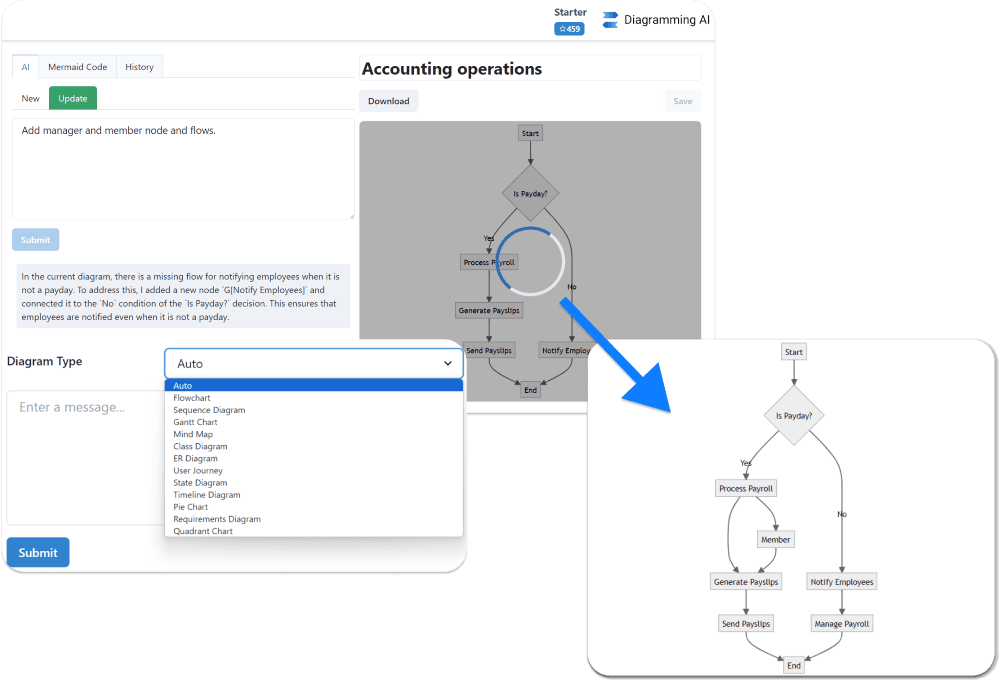 AI-Powered Automated Diagram Creation
Generate diagrams instantaneously using GPT-based AI. Input text and receive charts in a variety of formats, such as flowcharts, sequence diagrams, Gantt charts, and more. Directly instruct AI to format your diagrams with a user-friendly UI.
AI Chat
Engage in discussions about diagrams with AI. Effortlessly get suggestions for diagram improvements and challenges, and instantly reflect them onto your diagrams.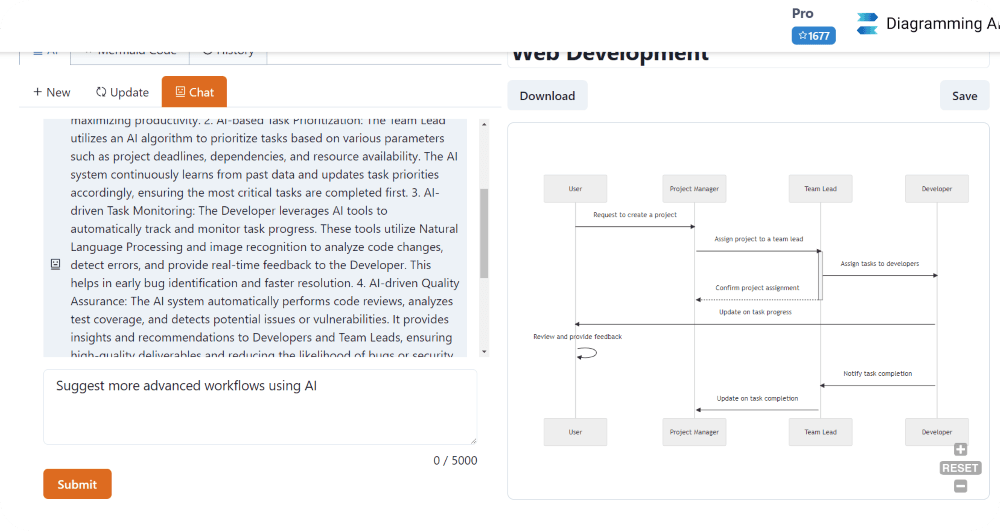 Seamless Diagram Drawing
Experience the innovative AI-driven diagramming tool that outputs your design continuously. This seamless drawing approach elevates your AI diagram drawing experience, ensuring clarity, precision, and fluidity in every design.
Quick Edit Functionality
Introducing the Quick Edit feature that allows you to easily and promptly modify each part's size and style of your diagrams. It displays your diagram and provides intuitive, accessible options for adjusting your visual data effectively, making it exceptionally useful for constructing clear and comprehensible charts.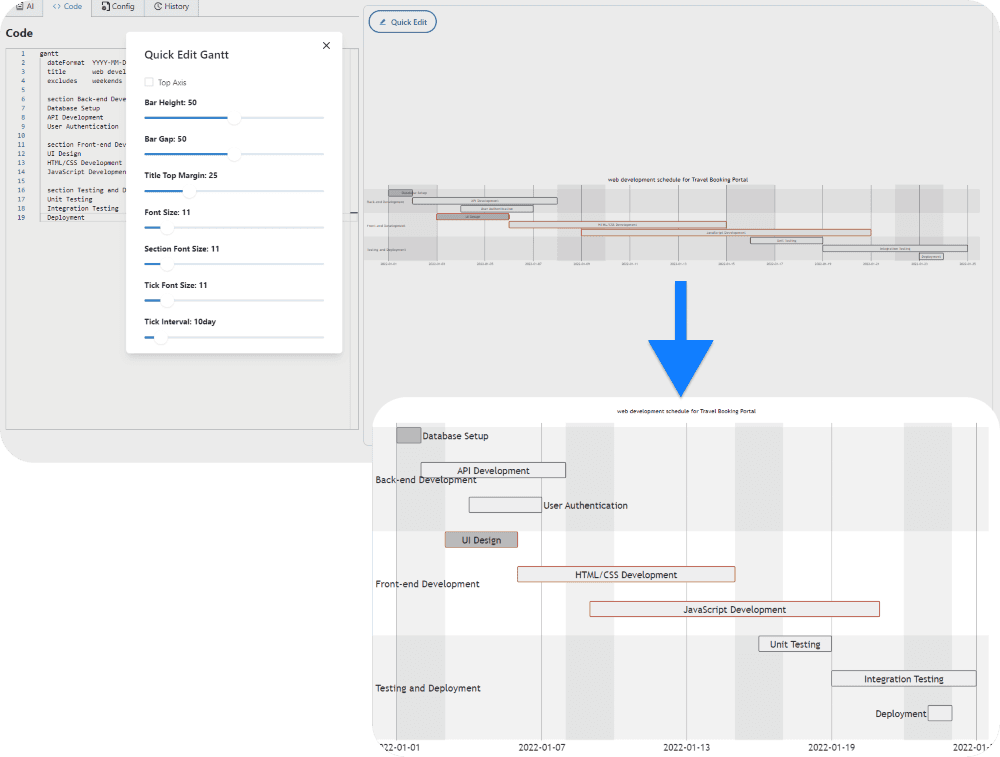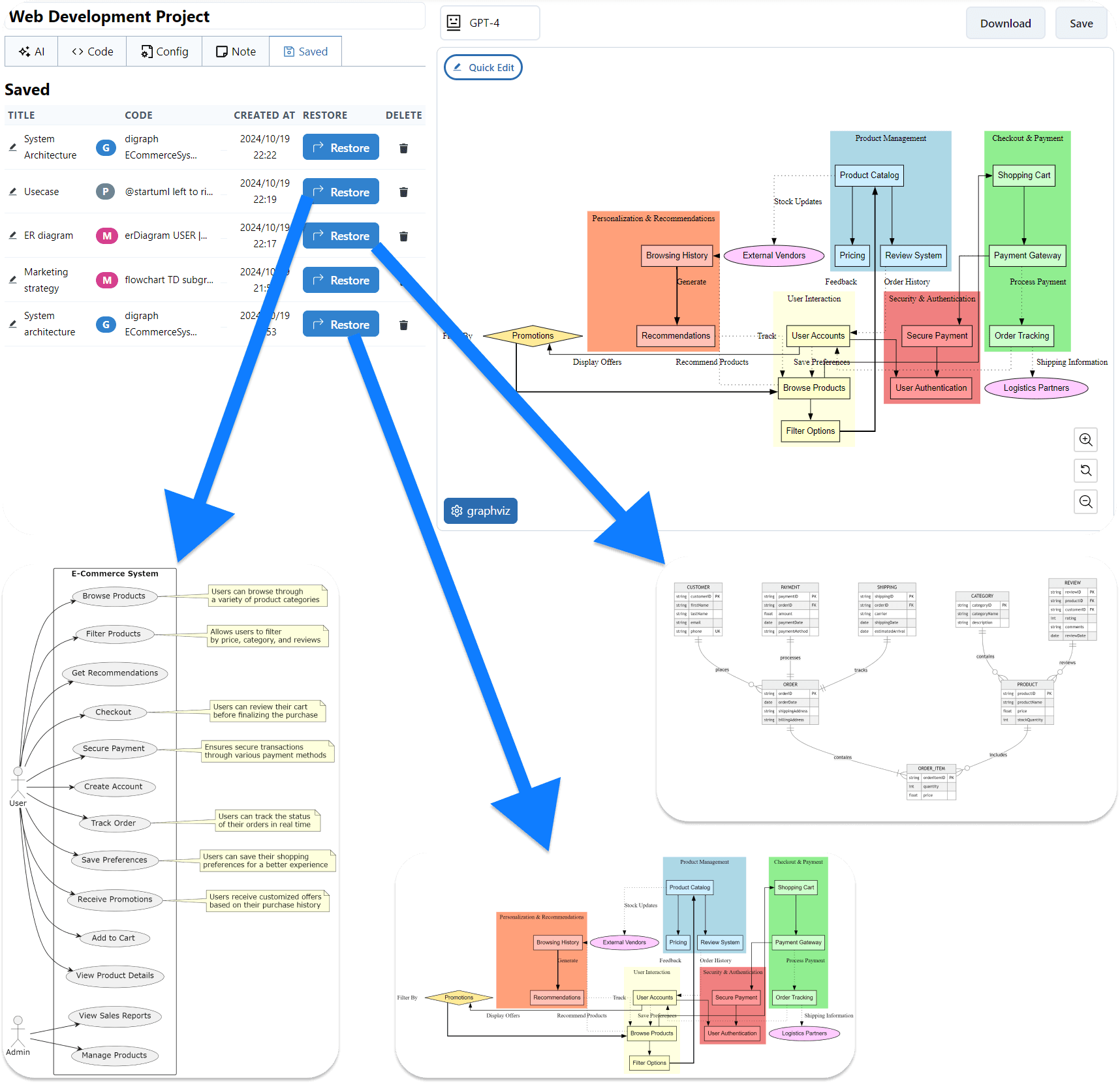 Project-Based Mermaid Code Storage
Create multiple projects and store numerous diagrams within each as Mermaid-based codes. Easily access and manage your saved diagrams, and use AI for effortless updates.
Flexible Export & Editing
Download your diagrams in SVG/PNG formats without any restrictions. Edit and update your diagrams at any time.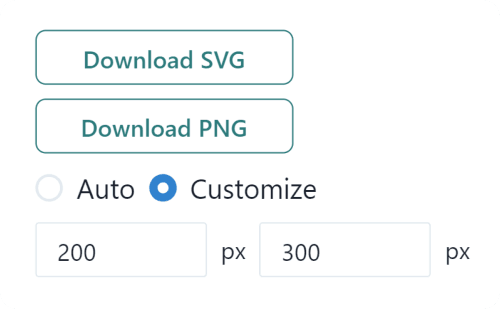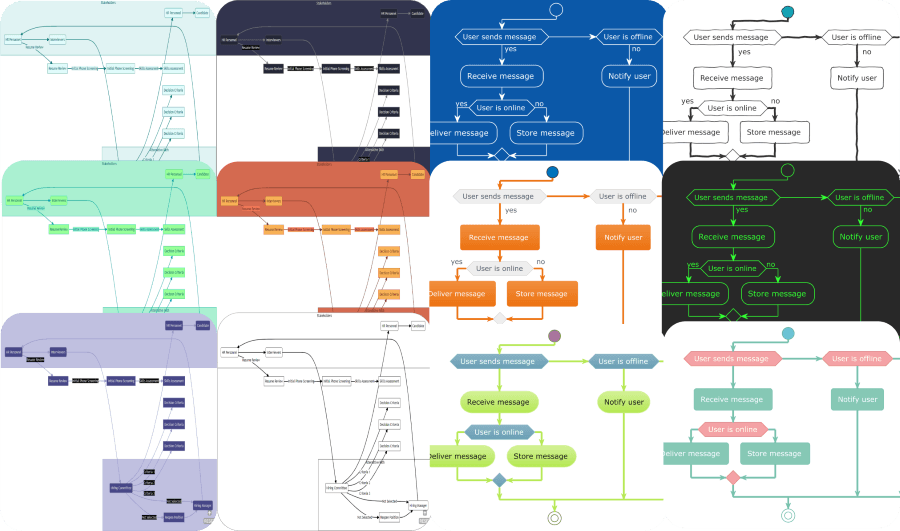 Customizable Color Themes
Numerous original color themes available. Change them freely at any time. Choose a theme color that suits your purpose, ensuring you never struggle with design.
URL to Diagram
Simply by inputting a URL, you can transform any site into a diagram. This feature is invaluable for gaining a quick understanding of a site's overview.